Hodges Featured on CNBC | The case for small caps, according to The Hodges Small Cap Fund co-portfolio manager
Written by Hodges Investment Team, Published on Sep 27, 2021
Eric Marshall, The Hodges Small Cap Fund co-portfolio manager, joins 'Power Lunch' to discuss why he says now is the time to own small caps.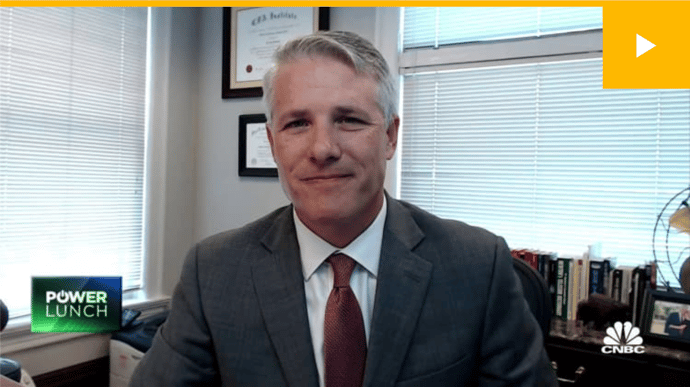 Mutual fund investing involves risk. Principal loss is possible. The Funds may invest in small- and medium-capitalization companies, which involve additional risks such as limited liquidity and greater volatility. Investments in foreign securities and emerging markets involve greater volatility and political, economic and currency risks and differences in accounting methods. The use of options and future contracts have special risks such as unlimited losses of the underlying holdings due to unanticipated market movements and failure to correctly predict the direction of securities prices, interest rates and currency exchange rates. Funds that make short sales of securities involve the risk that losses may exceed the original amount invested. Investments in debt securities typically decrease in value when interest rates rise. This risk is usually greater for longer-term debt securities. Funds that are non-diversified are more exposed to individual stock volatility than a diversified fund. Investments in companies that demonstrate special situations or turnarounds, meaning companies that have experienced significant business problems but are believed to have favorable prospects for recovery, involve greater risk. While the Hodges Funds are no-load, management and other expenses still apply. Please refer to the prospectus for more information.
Earnings growth is not representative of the fund's future performance.
Performance data quoted represents past performance and does not guarantee future results. The investment return and principal value of an investment will fluctuate so that an investor's shares, when redeemed, may be worth more or less than their original cost. Current performance of the fund may be lower or higher than the performance quoted. The fund imposes a 1.00% redemption fee on shares held less than 30 days. Performance data does not reflect the redemption fee. If reflected, total returns would be reduced.
Click here for standardized performance.
Click here for the most recent Hodges Small Cap Fund holdings.
Click here for the most recent Hodges Fund holdings.
Fund holdings and sector allocations are subject to change at any time and should not be considered a recommendation to buy or sell any security.
Forward Earnings is not a measure of the future performance.
Price/earnings (P/E): The most common measure of how expensive a stock is.
M&A: Mergers and Acquisitions
NASDAQ Composite Index is a market capitalization-weighted index that is designed to represent the performance of the National Market System which includes over 5,000 stocks traded only over-the-counter and not on an exchange.
Russell 2000 Index consists of the smallest 2,000 companies in a group of 3,000 U.S. companies in the Russell 3000 Index, as ranked by market capitalization and serves as a benchmark for small-cap stocks in the United States.
The Fund's investment objectives, risks, charges, and expenses must be considered carefully before investing. The statutory and summary prospectuses contain this and other important information about the Hodges Funds, and it may be obtained by calling 866-811-0224, or visiting www.hodgesmutualfunds.com. Read it carefully before investing.
Hodges Capital Management is the Advisor to the Hodges Funds.
Hodges Funds are distributed by Quasar Distributors LLC.
One cannot invest in an index.